"You don't owe me anything. I don't expect anything in return, I just..."
– Love
"I accept you, you can be yourself. Even if you fail, I am still for you, I'm..."
– Love
If it offends you when people cuss, I question how...
and thus, I seriously question whether other nonbelievers are actually being influenced by what you believe.  If you have a problem when you hear cuss words or when people have messy lifestyles, then you're not understanding how Grace came to the broken and beaten to give them hope, extend a helping hand, and give them the peace they are all looking for (that's how He found you,...
Depression shouldn't be treated like a medical...
(rant) Depression is a byproduct of not knowing what drives you and what you are passionate about. By implication, if you don't know what drives you, everything feels aimless and pointless. If you don't know what you are passionate about, there is no excitement or spark or anything that makes you truly come alive. Trying to treat depression and treating it like a condition or labeling it as...
"You're under no obligation to be the same person you were five minutes ago."
– Grow every second (via favoredgrace)
Contrary to common church teaching
It's actually possible to walk through the darkest places where 'evil' thrives and shine brightly, come out unphased, untainted, and untouched by its influence. All creation is waiting for the revealing of the sons who are not intimidated by darkness and run toward it willingly, knowing Who is with them — not to prove a point, but to give hope to the hopeless, and rescue the lost who wander...
Anonymous asked: How do you stop self-harming?
Anonymous asked: How to practice God's presence to the point when you can't imagine being without Him for one second? Up to this point I've been always forgetting about it and then after some time realizing that He's with me. How to make it a habit when it's continual? Thanks!
LIONHEART: Keeping My Eyes on Ben →
salempeters: I second shoot periodically with a friend of mine who is a photographer named Ben. Every now and then when he needs help shooting a wedding, he will hire me to second shoot and assist him with anything and everything he needs. Whether it's to keep him on schedule, get people who are next for a… Read.
+ Drunk With Faith +: DON'T FORSAKE THE ASSEMBLY,... →
hammereddrunkwithfaith: Many people who criticize those of us who have decided not to attend a conventional institutional 'church' do so often based on strawmen. "Well, brother. You gotta have community." "Brother, you need accountability." "Brother, you can't do this on your own." Yeah, well no shit. Trust… —- My mom tells me this stuff almost every time I go over to her place...
Some thoughts on relationships (OMGOMG)
These conclusions are based on years of observation of failed relationships: You are not ready for a relationship if you typically step into them purely based on emotions You are not ready for a relationship if you have not learned to take care of yourself. (You cannot effectively care for another if you aren't taken care of.) You are not ready for a relationship if you don't know...
"you tell me that the church is a building, with deacons and a preacher, you..."
– where did we go wrong? (via amandaspoetry)
The Father's Heart
I will give, serve, build up, lift up, encourage, and strengthen you no matter what. There is nothing you can do to make me stop, or do it less, or do it more, because I do it because it's who I am, not because you've given me a reason to. You can push me away, try to hurt me, or resist me, but I will never push you away, hurt you back, disown you, I will never leave you, I will always...
i don't get why they never taught me this in...
One of the worse mindsets perpetuated by the church today is the idea that you need to 'get right with God' — as if there was something you could 'do' in order to 'be right' with Him.  Isn't that called self-righteousness? The reality is that if you are a believer, you are 'right with God' solely on the fact that you have believed in Him...
He is a Father
at this point… i've removed all filters whenever i talk to God i don't even call it prayer anymore i don't say prayers i talk to him literally the way i talk to anyone else i don't need a filter he doesn't need a filter he's my dad there's no protocol i need to follow in order to interact with...
"I got a phone call this morning by one of Lady Gaga's managers associates..."
– Pete Cabrera Jr (http://www.youtube.com/kwisatz73)
Guarding Your Heart
diplateevo: This is something that I've been meaning to write about and address for a long time, because most high schoolers have no idea how to guard their hearts, and most adults don't know how to teach it or are extremely ineffective at teaching it. Guarding your heart is much more than a set of rules and guidelines determining what you should or should not do. It is more than limitations on...
"The devil isn't afraid of you going to church. He's afraid of you..."
– Dan Mohler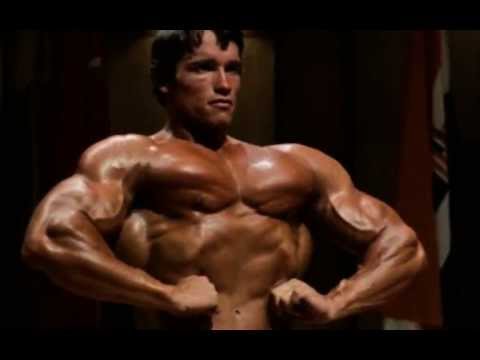 Top ten myths about introverts
jerrybrito: Myth #1 – Introverts don't like to talk. This is not true. Introverts just don't talk unless they have something to say. They hate small talk. Get an introvert talking about something they are interested in, and they won't shut up for days. Myth #2 – Introverts are shy. Shyness has nothing to do with being an Introvert. Introverts are not necessarily afraid of people. What they need...
scrollingvaguelydownwards: theneverendingdrums: popcornmassacre: ugh summer look at my awful tan line  #sinful stop the maths jokes guys, cos they're not funny this humor in this joke is a crime against humanity. no.. actually it's a sin.
"Sometimes we pray in the place of obedience. And what happens frequently is..."
– Bill Johnson (via favoredgrace)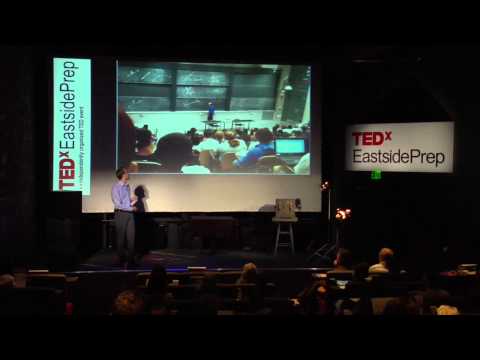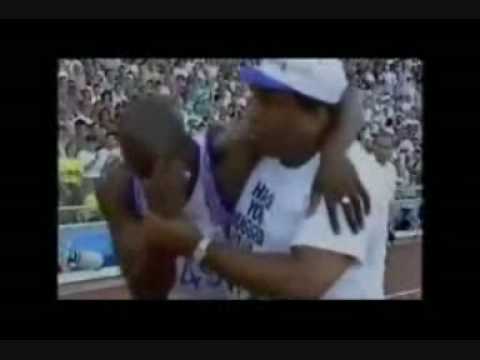 Anonymous asked: What you are up to, Brandon?
Influencing people who don't value you
Q: How do you go about bringing inner healing to and breaking bondages of fear and depression in traditional and conservatively Christian Asian parents? How do you reconnect them with the power and significance of the Holy Spirit inside of them? I've been seeking the Lord and interceding constantly, as well as actively displaying love and freedom, but I'm not sure if I'm being...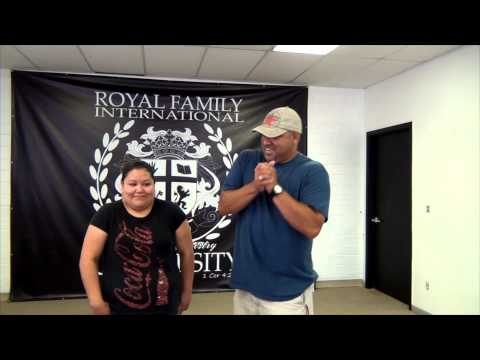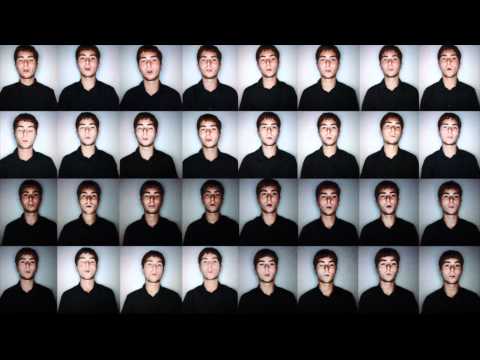 Anonymous asked: What are your beliefs concerning LGBT people? What does the Bible say about that?
Anonymous asked: How do you stop focusing on ways to kill yourself? Eh. Can you prophesy to me?
"If someone taught you that sinning is the normal christian life, then you are..."
– Kris Vallotton (via salempeters)
Feeling fat, thinking pretty, and getting...
unkaglen: Anonymous asked: Hi Unka Glen! Lately, I've been feeling really… fat. I grew up thinking insecurities (about looks) were REALLY BAD. so when I was younger, I used to condemn girls who went on diets, who exercised, who wore makeup, who wanted to be pretty… But now I'm realizing that I too have those insecurities, and I too have the desire to be thin and healthy and beautiful. I know...
Anonymous asked: Apple trees do not spend energy trying to not make oranges. They just make apples because it's their identity to be apple trees. can you explain how this analogy relates to what you wrote above it?
Focus
If the focus of your Christian life is about sinning less, you have missed the point of why God decided to inhabit you. It's not an inward focus to make sure you live right. It's an outward focus to care for the hopeless and dying world around you. Apple trees do not spend energy trying to not make oranges. They just make apples because it's their identity to be apple trees.
whisperthroughtherain asked: what if it's been two years & the thing you want to be free from isn't budging? :/
His love is like:
Something that I've realized for a while now is that in all the years of church that I heard sermons, sunday school lessons, seminars, and trainings… not once did I ever hear someone describe the "love of God" — in their own words — to me.  What does it look like? What does it mean for me to be loved by His kind of love?  How is it different than what the...
"We have "evangelistic strategies" because we have failed to love."
– Dan Mohler
"The Bible declares that we are "hidden *with* Christ *in* God", not..."
– Jeff Turner
coming out after 10 years →
awesome insight about marriage, sexuality, love, identity from a homosexual guy that's been happily married (to a woman) for 10 years. (this isn't spam)
"God has made us kings, and when we choose to live as paupers, it does not take..."
– Cornel Marais
why?
lindseyey: why do so many people think we all need to go to school? why do so many people think a set of credits and courses will launch someone's future? why do so many people think a degree will get me a job? why do so many people think if i've always hated being in school, i must be crazy? or "rebellious"? or "dumb"? why do so many people give me dirty looks when i just shrug and change...
Anonymous asked: now where do i find these "giant slayers" ?
Anonymous asked: prophesy to me
Anonymous asked: How do I break free from going through the same cycle of hoping, believing and then feeling disappointment? How do I break free from wanting to see His supernatural power in my life, and feeling numb or immune to it?
Anonymous asked: What would you say to people who are losing hope? Not because they didn't believe, but because they fail to see dramatic changes in their lives? What would you say to people who think that there is something fundamentally wrong with the way they work as reflected by their relationships with other people. What would you say to people who have a bitter feeling of hopelessness that comes...
Anonymous asked: As a Christian, how do you treat others how you'd want them to treat you? I mean, sometimes I feel like I go to an extreme where I'm just TOO considerate of others. I think a part of this is because I sometimes think too much and also because I have this need to be at peace with people. But how do you differentiate loving others, being at peace with them, being kind and encouraging,...